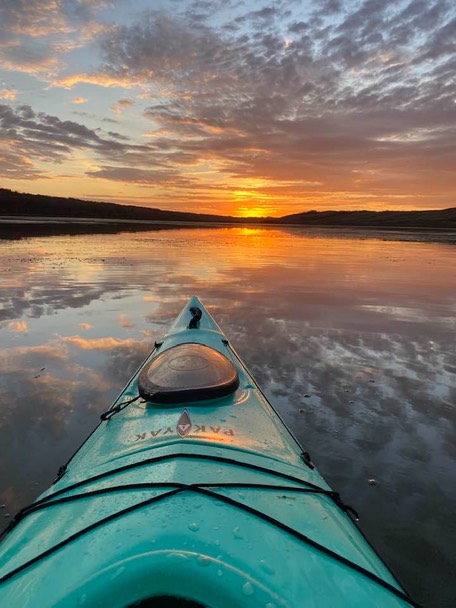 A beautiful autumn sunset captured by my sister on her last paddle of the season.
Happy Post COVID World!
Like most of the planet, our world was turned upside down during the pandemic. However, having said that our family and sphere of friends have weathered the storm as well as could be expected considering the circumstances. But apparently as "normal" as things might seem around here, it seems we could be in for quite the winter of variants.
Our winters usually involve lots of cross country skiing and other outdoor activities when the weather allows and for the first time since the lockdowns and travel restrictions, we are looking at the possibility of doing some travel to warmer climes this winter/spring as well. We'll see how that develops. 
As always, keep well and be safe.
Dale
Contact Me:
Eun Mara Community Links:
David's "Canoe Yawl…Someday" Blog